BattleBlock Theater is an indie adventure game produced and published by The Behemoth in 2014. Welcome to BattleBlock Theater. You've got no where to go but up...on stage. Play single player or co-op to free your friends and save Hatty Hattington. Jump, solve and battle your way through a mysterious theater inhabited by highly technological felines.
System requirements
System requirements for desktop computers as set by the developer. Updated on September 21, 2019.
Minimum:
OS: Windows XP

Processor: 2.8 GHz Intel® Core™2 Duo or better

Memory: 1 GB RAM

Graphics: 512 MB

DirectX: Version 10

Network: Broadband Internet connection

Storage: 2 GB available space

Recommended laptops for BattleBlock Theater
These laptops meet the system requirements set by the developer and are overall good gaming laptops.
These laptop recommendations are based on technical details and requirements. We can't guarantee that the game will run on these laptops.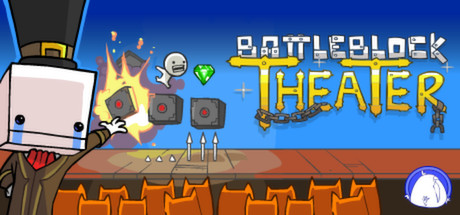 BattleBlock Theater on Steam
Developer's website