Bejeweled 3 is a strategy game created and distributed by PopCap Games, Inc in 2010. The biggest, brightest Bejeweled ever. Discover all-new ways to play the world's #1 puzzle game. Find your perfect match with 8 breathtaking game modes that meet all your moods — ease into Classic Bejeweled for cascades of fun, journey through 40 challenging Quest puzzles, charge into the electrifying Lightning for non-stop action, and...
System requirements
System requirements for desktop computers as set by the developer. Updated on September 20, 2019.
OS: Windows XP SP2/Vista/7

Processor: 1.2+GHz processor

Memory: 1+GB of RAM

Graphics: 128+MB of video memory (256+MB recommended)

DirectX®: 9.0c or higher

Hard Drive: 320+MB of free hard drive space

Sound: DirectX 9.0c or higher sound

Recommended laptops for Bejeweled 3
These laptops meet the system requirements set by the developer and are overall good gaming laptops.
These laptop recommendations are based on technical details and requirements. We can't guarantee that the game will run on these laptops.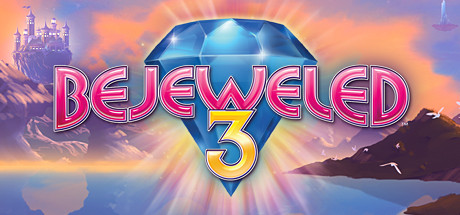 Bejeweled 3 on Steam
Developer's website