Bloody Trapland is a fast-paced multiplayer platformer where the levels are filled with dozens of dangerous traps and tricky jumps that stand in your way. It's an indie adventure game produced and distributed by 2Play in 2013. Play co-op with your friends or take on the challenges on your own. With support for up to 4 players at once, local and/or online.
System requirements
System requirements for desktop computers as set by the developer. Updated on September 21, 2019.
Minimum:
OS: Windows XP/Vista/7 (32- or 64-bit)

Processor: 1.6 Ghz

Memory: 1 GB RAM

Graphics: NVIDIA® GeForce 5+ ATI Radeon R300+

DirectX: Version 9.0

Network: Broadband Internet connection

Storage: 500 MB available space

The system requirements are light, so a gaming laptop is not mandatory.
Recommended laptops for Bloody Trapland
These laptops meet the system requirements set by the developer and are overall good gaming laptops.
These laptop recommendations are based on technical details and requirements. We can't guarantee that the game will run on these laptops.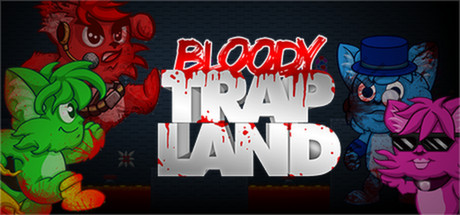 Bloody Trapland on Steam
Developer's website