Call of Juarez: Bound in Blood is an action game produced by Techland and published by Techland Publishing in 2009. THE OLD WEST, 1864. In order to save their family, the McCall brothers will kill anyone who stands between them and the legendary Gold of Juarez.
System requirements
System requirements for desktop computers as set by the developer. Updated on September 20, 2019.
OS: Windows® XP SP2 and SP3/Windows Vista® (only)

Processor: 3.2 GHz Intel® Pentium® 4 or 2.66 GHz Pentium D/AMD® Athlon™64 3500+

Memory: 1024 MB RAM (2 GB recommended)

Graphics: 256 MB DirectX 10.0/9.0-compliant video card with Shader Model 3.0 or higher (see supported list*)

DirectX®: 9.0c/10.0 (included)

Hard Drive: 4 GB free

Sound: DirectX 9-compatible sound card

Peripherals Supported: Windows-compliant keyboard, mouse, gamepads

Multiplayer: Broadband connection with 128 kbps upstream or faster

*Supported Video Cards at Time of Release
ATI RADEON X1650-1950 / HD 2400-2900 / 3650-3870 / 4650-4870 series

NVIDIA GeForce 6800 / 7600-7950 / 8600-8800 / GTX 260-280 series

Laptop versions of these cards may work but are NOT supported. These chipsets are the only ones that will run this game. For the most up-to-date minimum requirement listings, please visit the FAQ for this game on our support website at:
http://support.ubi.com
.
The system requirements are light, so a gaming laptop is not mandatory.
Recommended laptops for CoJ:BiB
These laptops meet the system requirements set by the developer and are overall good gaming laptops.
These laptop recommendations are based on technical details and requirements. We can't guarantee that the game will run on these laptops.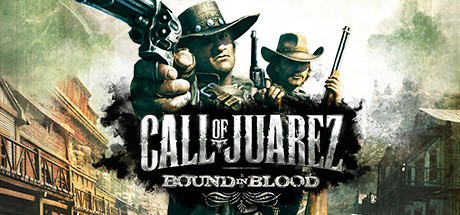 Call of Juarez: Bound in Blood on Steam