Cossacks: Back to War is a strategy game developed by GSC Game World and distributed by GSC World Publishing in 2010. Cossacks: Back to War contains all of the gameplay features of Cossacks: European Wars and Cossacks: The Art of War, this is a complete care package for all current and future Cossacks fans. This add-on contains two new nations: Switzerland and Hungary.
System requirements
System requirements for desktop computers as set by the developer. Updated on September 21, 2019.
OS: Microsoft Windows XP Home (Service Pack 3)

Processor: Intel Atom N270

Memory: 512MB RAM

Graphics: Intel GMA 950

DirectX®: DirectX9

Hard Drive: 550MB space free

Sound: 100% Direct Sound Compatible

Internet Connection: 56 Kbit/sec

Controller: "mouse" or touchpad

Recommended laptops for C:BtW
These laptops meet the system requirements set by the developer and are overall good gaming laptops.
These laptop recommendations are based on technical details and requirements. We can't guarantee that the game will run on these laptops.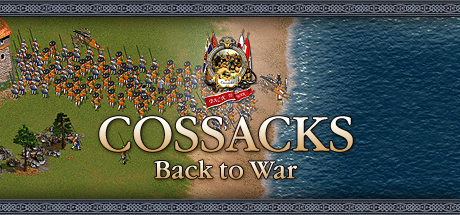 Cossacks: Back to War on Steam
Developer's website