Full Throttle Remastered is a game made by Double Fine Productions and Shiny Shoe in 2017. Originally released by LucasArts in 1995, Full Throttle is a classic graphic adventure game from industry legend Tim Schafer, telling the story of Ben Throttle; butt-kicking leader of biker gang the Polecats, who gets caught up in a tale of Motorcycles, Mayhem and Murder.
System requirements
System requirements for desktop computers as set by the developer. Updated on September 20, 2019.
Minimum:
OS: Windows 7 or Later

Processor: Intel® Core™ 2 Duo 2.4 GHz, AMD Athlon™ X2 2.8 GHz, or higher

Memory: 4 GB RAM

Graphics: NVIDIA GeForce GTX 260, ATI Radeon 4870 HD / Intel HD 4000 Graphics, or equivalent

Storage: 8000 MB available space

Sound Card: Windows Compatible Card

The game is fairly demanding and it's recommended to have a dedicated graphics processing unit.
Recommended laptops for FTR
These laptops meet the system requirements set by the developer and are overall good gaming laptops.
These laptop recommendations are based on technical details and requirements. We can't guarantee that the game will run on these laptops.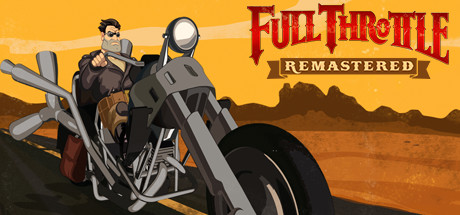 Full Throttle Remastered on Steam
Developer's website