I am Bread is an indie game created and distributed by Bossa Studios in 2015. You are bread. Your mission, become toast. Take on all hazards to deliciousness as you head on an epic adventure in one of the the toughest games ever baked. All of the game modes (including Bagel Race) are now unlocked so there's sure to be something to suit everyone's taste!
System requirements
System requirements for desktop computers as set by the developer. Updated on September 21, 2019.
Minimum:
OS: Windows 7

Processor: 2.4 GHz

Memory: 2 GB RAM

Graphics: Nvidia Geforce GTS 450 or better

DirectX: Version 9.0

Storage: 2500 MB available space

Sound Card: DirectX9.0 compatible sound card

The game is fairly demanding and it's recommended to have a dedicated graphics processing unit.
Recommended laptops for 1aB
These laptops meet the system requirements set by the developer and are overall good gaming laptops.
These laptop recommendations are based on technical details and requirements. We can't guarantee that the game will run on these laptops.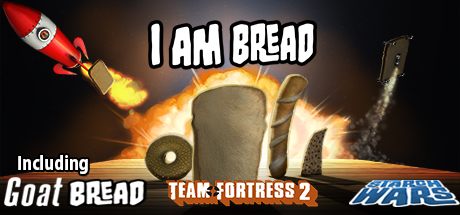 I am Bread on Steam
Developer's website