Men of War: Assault Squad is a strategy game produced by Digitalmindsoft and published by 1C Entertainment and 1C-SoftClub in 2011. Men of War: Assault Squad features a completely new cooperative skirmish game mode with access to five different nations (Russia, Germany, USA, Commonwealth and, for the first time ever in the Men of War series, Japan) as well as increased realism and accessibility.
System requirements
System requirements for desktop computers as set by the developer. Updated on September 18, 2019.
OS: Windows XP/Vista/7

Processor: 2.6GHz Processor or higher

Memory: 1GB or higher

Graphics: DX9c compatible GPU

DirectX®: DX9c

Hard Drive: 4GB

Sound: any OS compatible

Recommended laptops for MoW:AS
These laptops meet the system requirements set by the developer and are overall good gaming laptops.
These laptop recommendations are based on technical details and requirements. We can't guarantee that the game will run on these laptops.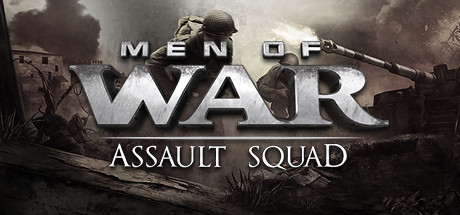 Men of War: Assault Squad on Steam
Developer's website