Orcs Must Die! is an indie game released in 2011. Slice them, burn them, skewer them, and launch them - no matter how you get it done, orcs must die in this fantasy action-strategy game from Robot Entertainment. As a powerful War Mage with dozens of deadly weapons, spells, and traps at your fingertips, defend twenty-four fortresses from a rampaging mob of beastly enemies, including...
System requirements
System requirements for desktop computers as set by the developer. Updated on September 18, 2019.
Minimum:
OS:Windows XP, Windows Vista or Windows 7

Processor:2GHz Dual Core

Memory:2 GB RAM

Graphics:NVIDIA GeForce 6800 or ATI Radeon x1950 or better with 256MB VRAM

DirectX®:dx90c

Hard Drive:5 GB HD space

The system requirements are light, so a gaming laptop is not mandatory.
Recommended laptops for OMD
These laptops meet the system requirements set by the developer and are overall good gaming laptops.
These laptop recommendations are based on technical details and requirements. We can't guarantee that the game will run on these laptops.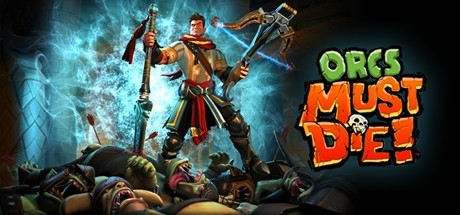 Orcs Must Die! on Steam
Developer's website