Space Pirates and Zombies is an indie role-playing game developed and published by MinMax Games Ltd in 2011. Explore a randomly generated Galaxy populated with factions, enemies, missions, and items providing you with a unique experience each time you play.
System requirements
System requirements for desktop computers as set by the developer. Updated on September 18, 2019.
OS: Windows 7/XP/Vista

Processor: 2.5 GHz Processor

Memory: 1 GB Available System Memory

Hard Disk Space: 250 MB Available HD Space

Video Card: 256MB 3D DirectX 9 Compatible video card

DirectX®: 9.0

Additional: OpenGL: 3.0

Recommended laptops for SPaZ
These laptops meet the system requirements set by the developer and are overall good gaming laptops.
These laptop recommendations are based on technical details and requirements. We can't guarantee that the game will run on these laptops.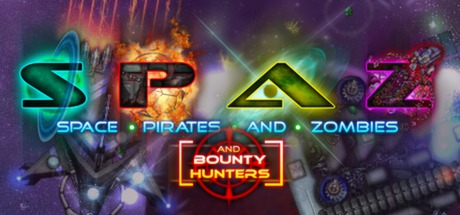 Space Pirates and Zombies on Steam
Developer's website