We Need To Go Deeper is an indie action game created and published by Deli Interactive LLC in LL. DIVE. DISCOVER. DIE. Crew a submarine with friends in We Need To Go Deeper - a 2-4-player cooperative submarine roguelike set in a Verne-inspired undersea universe.
System requirements
System requirements for desktop computers as set by the developer. Updated on September 21, 2019.
Minimum:
OS: Windows Vista or Later

Processor: Intel® Core™ i5-2450M Processor (3M Cache, up to 3.10 GHz) or Better

Memory: 4 GB RAM

Graphics: Intel(R) HD Graphics 3000 or better

DirectX: Version 9.0c

Storage: 1400 MB available space
The system requirements are light, so a gaming laptop is not mandatory.
Recommended laptops for WNTGD
These laptops meet the system requirements set by the developer and are overall good gaming laptops.
These laptop recommendations are based on technical details and requirements. We can't guarantee that the game will run on these laptops.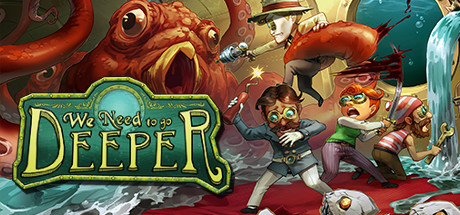 We Need To Go Deeper on Steam
Developer's website