Worms Ultimate Mayhem is a strategy game created and published by Team17 Digital Ltd in 2011. Load your weapons and experience a whole new dimension in destructive turn-based cartoon action!
System requirements
System requirements for desktop computers as set by the developer. Updated on September 17, 2019.
OS: Windows 7 / Vista / XP

Processor: 3.0 GHz P4, Dual Core 2.0 (or higher) or AMD64X2 (or higher)

Memory: 2GB

Graphics: 512 MB NVIDIA GeForce 8400 / ATI Radeon HD 4650 or higher

DirectX®: 9.0c

Hard Drive: At least 1.8 GB of Space

Sound: DirectX 9.0c compatible

Other: Internet connection required

Note: In some instances, systems may require model specific drivers. If your system manufacturers no longer support hardware under this category, it may not be possible to run this title. Should this be the case, we are unable to assist you and recommend that you pursue support from your respective system manufacturer. This issue is most common in laptops and is prevalent with select products from most leading manufacturers.
The system requirements are light, so a gaming laptop is not mandatory.
Recommended laptops for WUM
These laptops meet the system requirements set by the developer and are overall good gaming laptops.
These laptop recommendations are based on technical details and requirements. We can't guarantee that the game will run on these laptops.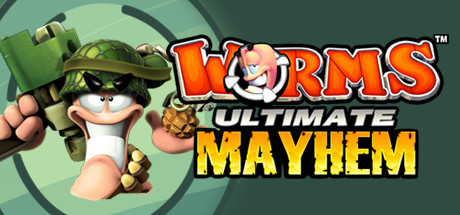 Worms Ultimate Mayhem on Steam
Developer's website